1100 Lake Street, Suite 120, Oak Park, IL 60301
Oak Park | 708-848-3159
DuPage County | 630-852-9700 Mokena | 815-727-6144
Contact Our Firm
NOTE: Fields with a
*
indicate a required field.
How would you prefer to be contacted?
E-Mail
Phone
No Preference
Briefly describe your legal issue.
*
The use of the Internet or this form for communication with the firm or any individual member of the firm does not establish an attorney-client relationship. Confidential or time-sensitive information should not be sent through this form.
I have read and understand the Disclaimer and Privacy Policy.

Gonzalo Gomez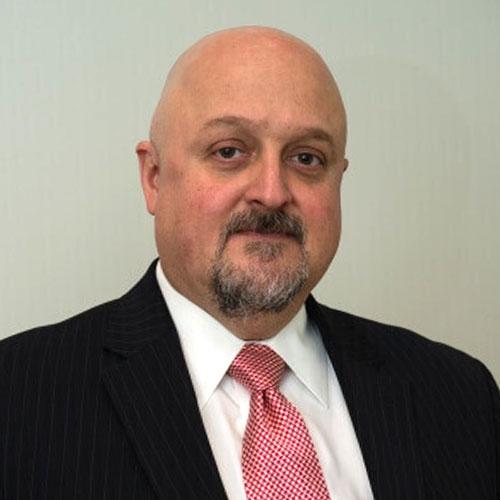 Senior Associate
In 1990, after four years of service in the United States Army, Gonzalo was Honorably Discharged and returned to the Chicago area to pursue a career in law enforcement. For the next fifteen years, Gonzalo was employed as a full-time police officer in Elmhurst and Bensenville, where he was highly decorated and received numerous awards of merit and honor. He served as a patrol officer, tactical officer, detective, and finally as Sergeant. He also became a licensed Emergency Medical Technician and an Illinois Certified Firefighter II.
When he wasn't busy being a police officer, Gonzalo went to college part-time and in 1997 received a Bachelor of Arts degree from Western Illinois University. He then went to law school at night and in 2004 obtained his Juris Doctor degree from Chicago-Kent College of Law.
In 2008 Gonzalo retired from the police force to practice law full time. His long service as a police officer had exposed him to domestic violence, child abuse, crisis intervention, drug and alcohol abuse and numerous families with problems that needed the help of third-party professionals.
Due to these experiences, Gonzalo was drawn to the practice of family law and he has dedicated himself as an attorney to helping clients with divorce and family law problems ever since. He has helped clients with litigation over custody, visitation and parenting issues, with complex financial issues and, with DCFS cases, appeals, hearings, trials and more.
After 13 years of practicing in the family law and divorce arena, in 2017, Gonzalo began looking to join a team of attorneys that also shared his passions and desires in family and divorce law. So that year, Gonzalo joined a team of similarly-dedicated attorneys at Wakenight & Associates, P.C. where he currently serves as a Senior Associate Attorney at their Oak Park Office serving Cook County.
Gonzalo has a bilingual (English-Spanish) education, is fluent in Spanish (written and spoken) and has many Spanish speaking clients. His familiarity with the military and civil services has made Gonzalo a natural choice to provide legal services to active and inactive military personnel and police and fire department employees. As a married father of three with an additional three step-children, Gonzalo is well versed in and acclimated to the many complex issues confronting modern "blended" families.
Lastly, Gonzalo continues to strive and adds to his knowledge in family and divorce law by attending continuing legal education programs offered by the Illinois State Bar Association, the Illinois Institute for Continuing Legal Education, the Chicago, DuPage County and the West Suburban Bar Association. Gonzalo received a fellowship for professionalism jointly from the DuPage Bar Association and North Park University in Naperville after an intensive program undertaking studies on legal ethics and professionalism concerning the practice of law in Divorce and Family Law.
Practice Areas
Bar Admissions
Illinois, 2004
Northern District of Illinois Trial Bar, 2006
Attorney and Counselor of the United States Supreme Court 2015
Education
Chicago-Kent College of Law, 2003, J.D.
Western Illinois University, 1997, B.A.
Honors and Awards
Academy of Bar Leaders (through joint program with North Park College, Naperville, IL and DuPage Bar Association) Fellowship for Professionalism in the Legal Profession, 2007
DuPage County Domestic Relations Divisions' Pro Se Night Court Program and at Domestic Relations help desk Pro-Bono Recognition Awards, 2007-2010
Professional Associations
American Bar Association, 2017
Illinois State Bar Association
Chicago Bar Association - Family Law Committee
Illinois Hispanic Lawyer's Association - Judicial Evaluations Committee