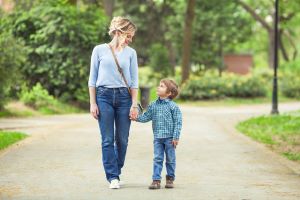 Statistics show that many marriages end in divorce. Once you and your spouse make the decision to part ways, there are several issues you will need to resolve. Some of these include the division of marital assets (and debt), child support, and spousal maintenance. In some cases, one spouse may have stayed home to raise the couple's children. In other scenarios, both parents might have pursued careers. For stay-at-home moms or dads, it can be difficult to imagine a new life as a single parent, which often means finding a job to make ends meet. However, there are ways to cope with this major life transition, and you will want to make sure you have the financial resources you need after your divorce.
Consider the Best Housing Situation
Depending on the allocation of parental responsibilities in a divorce, one parent may be able to stay in the marital home. This can often help ease the transition, allowing the children to remain in the house they lived in during the marriage. However, as a parent who did not work while raising your kids, home ownership can pose a significant financial burden. Making a large mortgage payment every month can seem overwhelming, and you will also be responsible for property taxes, utilities, and upkeep of your home. If you are awarded spousal support, this may allow you to cover your monthly bills, but it may be more financially feasible to sell the house. This will allow both you and your ex-spouse to receive a portion of the profits from the sale. Moving to a new residence may be a first step in beginning a new chapter for everyone.
Understand Your Finances
It is imperative that you have a firm grasp of your financial situation during and after your divorce. You will want to know what kinds of bank or retirement accounts you and your spouse have and who is listed as the account owner. By obtaining this financial information, you can ensure that you fully understand the extent of your marital assets, allowing you to receive the property and assets you are entitled to.
...