1100 Lake Street, Suite 120, Oak Park, IL 60301
Oak Park | 708-848-3159
DuPage County | 630-852-9700 Mokena | 815-727-6144
Contact Our Firm
NOTE: Fields with a
*
indicate a required field.
How would you prefer to be contacted?
E-Mail
Phone
No Preference
Briefly describe your legal issue.
*
The use of the Internet or this form for communication with the firm or any individual member of the firm does not establish an attorney-client relationship. Confidential or time-sensitive information should not be sent through this form.
I have read and understand the Disclaimer and Privacy Policy.

What Expenses Does Child Support Cover in an Illinois Divorce?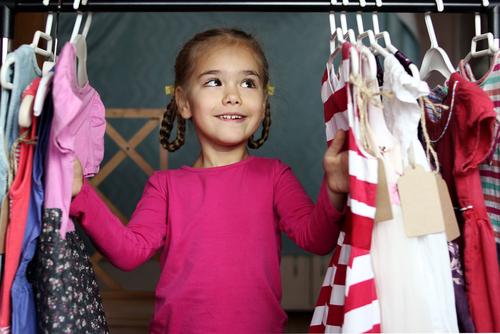 Going through a divorce involves many legal steps with various issues to discuss and resolve. If a couple has children together, that means a lot of decisions will need to be made regarding their welfare. Issues such as the allocation of parental responsibilities and parenting time may be agreed upon by both spouses. However, if the parents cannot come to a resolution, the court will intervene, and a judge will decide what is in the best interests of the kids. Child support is another important issue that needs to be addressed when a couple legally terminates their marriage. The non-custodial parent will typically be required to pay the custodial parent a certain amount each month to help address the child-rearing costs.
How Is Child Support Calculated?
According to Illinois' divorce laws, an "income shares" method is used to determine parents' child support obligations. The income shares child support model became effective on July 1, 2017. This approach uses a table with economic data to determine the amount that parents would spend on their children's needs if they were married, based on the combined family income and the number of kids. This amount is known as the Basic Support Obligation, and it is meant to address children's daily needs (food, clothing, shelter, etc.). Under the income shares method, each parent's percentage share of the combined income will also be calculated, and this percentage will be used to determine how costs will be divided between parents.
Important Child-Related Costs
Raising children can be an expensive endeavor. Child support can ensure that both parents contribute to a wide range of costs, from clothes to education to sports clubs. These costs can vary depending on the age of the children. For example, if both parents work full-time, and they have a younger child, they will likely need to pay for daycare until the child reaches the age where he or she begins attending school. In addition, a private school's tuition will be higher than if their child goes to a public school. A portion of medical and dental visits may be covered by one or both parents' insurance policies, but there can also be out-of-pocket costs.
The Basic Support Obligation described above is meant to cover a child's basic necessities. This obligation is divided according to each parent's percentage share of their combined income, and it may be adjusted further in cases of Shared Physical Care, in which children stay overnight with each parent for at least 40% of the year. In addition to this Basic Support Obligation, there may be a variety of other costs that parents will be required to contribute to, and these expenses will also be divided based on the parents' percentage shares. Expenses may include:
Medical and dental care (insurance premiums, as well as uninsured procedures or other out-of-pocket costs)

School expenses (private school tuition, public school fees, books, supplies)

Childcare fees (nanny or daycare)

Extracurricular activities (sports, summer camps)
Contact an Oak Park Divorce Lawyer
Child support is one of the most important aspects to consider during divorce proceedings. It is essential for ensuring the well-being of your children. Whether you are seeking to enforce a child support order, or you will be paying support to meet your children's needs, you will want to have a skilled lawyer on your side to ensure that child support is calculated correctly. A tenacious Cook County child support attorney at Wakenight & Associates, P.C. will fight for your rights and the rights of your children. Call our office today at 708-848-3159 to schedule your free consultation.
Sources:
http://www.ilga.gov/legislation/ilcs/fulltext.asp?DocName=075000050K505
https://www.illinois.gov/hfs/ChildSupport/parents/Pages/IncomeShares.aspx