1100 Lake Street, Suite 120, Oak Park, IL 60301
Oak Park | 708-848-3159
DuPage County | 630-852-9700 Mokena | 815-727-6144
Contact Our Firm
NOTE: Fields with a
*
indicate a required field.
How would you prefer to be contacted?
E-Mail
Phone
No Preference
Briefly describe your legal issue.
*
The use of the Internet or this form for communication with the firm or any individual member of the firm does not establish an attorney-client relationship. Confidential or time-sensitive information should not be sent through this form.
I have read and understand the Disclaimer and Privacy Policy.

Co-Parenting Tips During the Holidays After an Illinois Divorce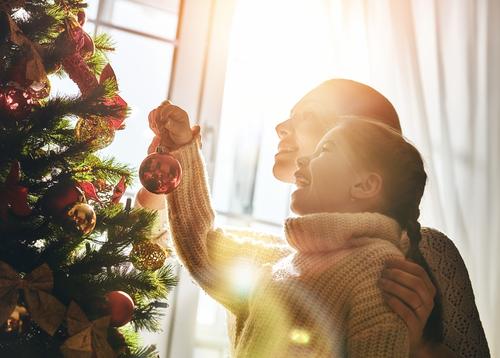 When a couple gets a divorce, there are many issues that need to be addressed, especially if the spouses have a child together. Child-related issues such as allocation of parental responsibilities, child support, and parenting time are all important matters. Determining which parent the children will live with and when or how often the other parent gets to see them can be decided mutually by the couple. In this case, the couple can create a parenting plan that outlines the details of a proposed schedule. Co-parenting can be challenging, but studies show that kids benefit from having both parents actively involved in their life. With the upcoming Thanksgiving and Christmas holidays, being open to changes in co-parenting schedules will alleviate stress for everyone.
'Tis the Season for Cooperation
The holidays can be chaotic under normal circumstances, but they may seem overwhelming if you are dealing with a recent divorce. Sharing your kids with your ex-spouse may cause conflict, especially if grandparents or other relatives expect them to be at their gatherings, too. Difficult emotions can resurface, but there are ways to minimize the stress of it all. Here are a few tips for navigating the holiday season after divorce to ensure a smooth co-parenting process:
Put your children first: Try to imagine how your kids are feeling. Try not to pressure them into feeling bad or guilty if they are spending time with their other parent. You want to help them create happy memories versus negative feelings.

Plan ahead for gatherings: Discussing in advance which holidays or school breaks each parent will have with the children can help prepare everyone for this often busy time of year. Planning ahead of time for get-togethers with extended family can allow everyone to enjoy time together and family traditions.

Be flexible: Part of co-parenting involves the willingness to compromise and be open to last-minute changes. Rearranging your schedule to accommodate your kids' activities or your ex-spouse's wishes might benefit everyone in the long run.

Coordinate gift-giving: Talk to your ex-spouse to make sure you are not duplicating gifts. Set realistic expectations on how much each parent should spend, and keep the lines of communication open with your ex during this time.

Take time for yourself: Trying to do too much can be detrimental to your mental and physical well-being. Whether your schedule is full because of working overtime for extra holiday cash, searching for the perfect gift, or attending holiday parties, you need some alone time, too. Slow down and do activities that will alleviate some of your stress so you can really appreciate special moments when you are with your kids.
Contact an Oak Park Parenting Plan Lawyer
Successful co-parenting after a divorce involves compromising and creating a parenting plan that is in the best interests of your child. However, the holidays can disrupt regular routines and parenting time schedules. That is why it is best to speak to a knowledgeable Cook County divorce attorney when circumstances necessitate modifying a parenting plan. Wakenight & Associates, P.C. will help you make adjustments that work for everyone while also protecting your parental rights. Call our office today at 708-848-3159 to schedule your free, confidential consultation.
Sources:
http://www.ilga.gov/legislation/ilcs/fulltext.asp?DocName=075000050K602.10
https://www.divorcemag.com/blog/co-parenting-during-the-holidays-tips-to-follow