1100 Lake Street, Suite 120, Oak Park, IL 60301
Oak Park | 708-848-3159
DuPage County | 630-852-9700 Mokena | 815-727-6144
Contact Our Firm
NOTE: Fields with a
*
indicate a required field.
How would you prefer to be contacted?
E-Mail
Phone
No Preference
Briefly describe your legal issue.
*
The use of the Internet or this form for communication with the firm or any individual member of the firm does not establish an attorney-client relationship. Confidential or time-sensitive information should not be sent through this form.
I have read and understand the Disclaimer and Privacy Policy.

How Can I Protect My Family Business in an Illinois Divorce?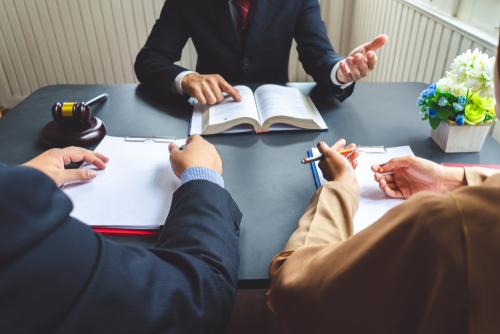 A divorce can be an intimidating experience for anyone, considering all the legal, financial, and personal issues that need to be worked out once a couple decides to part ways. Illinois is an "equitable distribution" state, which means marital property will be divided fairly and equitably, but not exactly in half or 50/50. For those people who own their own company, it can be difficult to think about how to split that important asset. Not only is a family-owned business the basis of someone's livelihood, it can have great sentimental value if it has been in the family for a long time. Therefore, it is important to understand the business valuation process during divorce to ensure your rights are protected.
What Is the Value of My Company?
A business owned by either or both spouses is considered marital property if it was bought, acquired, or founded during the marriage. It can be difficult to put a price on a company when thinking about dividing it as an asset. However, this is an important step when determining what each spouse is entitled to when the marriage ends. A forensic accountant can help place a value on a business by using several different methods. Some of these approaches include:
Asset approach: Tangible and intangible assets are calculated, considering factors such as inventory, accounts receivable, intellectual property, and any debts or liabilities.

Income approach: The value is based on projected future earnings or profits, and cash flow is also considered.

Market approach: This method looks at what other similar businesses in the same region have sold for to determine the market value.
How Is a Business Divided?
In some cases, a couple may have drafted a prenuptial agreement prior to their wedding, which can address how the business will be split in a divorce settlement. If there is no such document, then spouses have a few different options. First, one spouse can "buy out" the other spouse's share of the company, similar to if one spouse keeps the house in a divorce. Second, both spouses can continue to co-own or run the company together, even after they are divorced. This usually only happens if the spouses are able to get along and are civil to each other. Another option is to sell the business to a third party and split the profits. Regardless of what route you take, it is always important to have legal guidance to make sure your rights are protected throughout the process.
Contact an Oak Park Asset Division Attorney
There are many issues to resolve in a divorce, even if it is an amicable split. Dividing marital assets can be especially cumbersome, and a family-owned business can complicate matters even more. That is why you need the assistance of a knowledgeable Cook County divorce lawyer who can explain the legal aspects of property division when it comes to your family's company. Wakenight & Associates, P.C. have more than 95 years of combined experience in family law. Call our office today at 708-848-3159 to schedule your free consultation.
Source:
http://www.ilga.gov/legislation/ilcs/ilcs5.asp?ActID=2086&ChapterID=59