1100 Lake Street, Suite 120, Oak Park, IL 60301
Oak Park | 708-848-3159
DuPage County | 630-852-9700 Mokena | 815-727-6144
Contact Our Firm
NOTE: Fields with a
*
indicate a required field.
How would you prefer to be contacted?
E-Mail
Phone
No Preference
Briefly describe your legal issue.
*
The use of the Internet or this form for communication with the firm or any individual member of the firm does not establish an attorney-client relationship. Confidential or time-sensitive information should not be sent through this form.
I have read and understand the Disclaimer and Privacy Policy.

How Can Addiction Impact a Divorce in Illinois?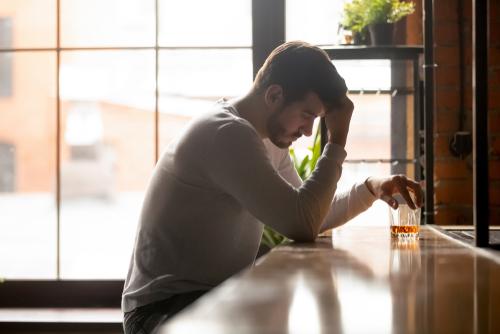 The reasons for a divorce can vary, but in many cases, addiction can play a role in the deterioration of a marriage. If one partner is addicted to drugs, alcohol, gambling, or pornography, it can tear a family apart. Regardless of the vice, it can change someone's personality and his or her ability to take care of children or hold down a job. The family of an addict may also be negatively affected, which is one of the reasons why so many addicts get divorced. When divorcing an addict, it is important to understand your rights, especially if children are involved.
Child-Related Issues
In divorces that include children, the court will base its decisions regarding child issues on what is in the best interests of the child. If one parent has a drink socially once in a while, that will likely not affect the allocation of parental responsibility (custody). However, when drugs or alcohol are being abused by one parent, that can inhibit his or her ability to care for the child appropriately. Therefore, the parent who does not have an addiction problem has a better chance of receiving the majority of the parental responsibility, ensuring that the child will be in a safe environment.
Typically, both parents would split time with a child, but that may not be possible if a judge determines that time with one parent is not appropriate for the child's well-being. The court may order the addicted parent to only have supervised parenting time (visitation) and no overnight stays with his or her child. In addition, that parent may have to undergo random drug and alcohol testing and attend some sort of recovery program. In these cases, the parent would not be allowed to use drugs or alcohol when the children are in his or her care.
In other situations, if a child has suffered injuries or abuse while under the supervision of the addicted parent, all parental rights could be terminated. One parent may need to show evidence that the other parent's substance abuse is a danger to the child.
Marital Property
Marital property includes any assets the couple acquired together after the marriage took place. In an Illinois divorce, these assets are subject to "equitable distribution," which means assets are divided fairly, but not necessarily equally or in half. If one partner has a substance abuse or gambling problem, this could affect how much he or she receives during the divorce.
One spouse may get a larger share of the assets if the other spouse misused the couple's finances. For instance, if the abusing spouse spent a lot of the couple's savings on drinking, drugs, or gambling it away, this may be considered dissipation of assets. Therefore, the sober spouse might receive more of the assets as some type of repayment.
Generally, spousal maintenance (alimony) is not affected in a divorce unless the addicted spouse negatively impacted the finances during the marriage. For instance, a judge could decide to award spousal support payments to the sober spouse if the addicted spouse squandered the couple's savings on his or her addiction during the marriage.
Contact an Oak Park Divorce Lawyer
Divorce is difficult under any circumstances, but when one spouse has an addiction problem, it can further complicate matters. Substance abuse is a sensitive topic that can affect a wide variety of issues during divorce. Wakenight & Associates, P.C. has more than 95 years of combined experience in family law, and we understand the intricacies involved in divorce proceedings, especially ones that include addiction issues. Our compassionate Cook County divorce attorneys will address all of your concerns and ensure your rights are protected. Call our office today at 708-848-3159 to schedule a free consultation.
Source: http://www.ilga.gov/legislation/ilcs/ilcs4.asp?DocName=075000050HPt%2E+IV&ActID=2086&ChapterID=0&SeqStart=3800000&SeqEnd=5300000