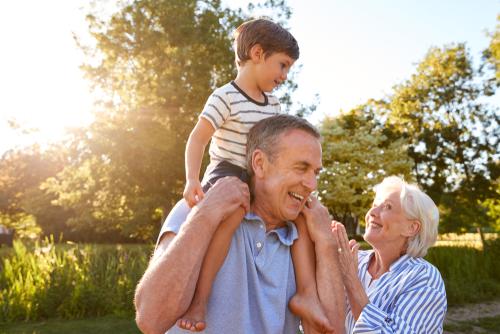 In a divorce that involves children, not only is the couple breaking up, but the family unit is separating, too. This can affect the extended family, such as grandparents, aunts, uncles, and cousins. Grandparents in particular can be devastated by the news of a divorce, especially if they helped in caring for their grandchildren or saw them on a regular basis. Typically, allocation of parental responsibilities and parenting time are decided in court during the divorce proceedings. However, the special bond that exists between grandparents and their grandkids should not be overlooked during a divorce. Illinois law has several provisions that address the rights of grandparents depending on the situation.
What Is in the Best Interests of the Child?
In general, the parents of a child have the right to choose who can spend time with that child. According to Illinois law, a grandparent (or another relative, such as a sibling or great-grandparent) may file a petition asking for court-ordered visitation (which may include some form of electronic communication) with a child who is one year old or older. This visitation can include overnight visits. Grandchild visitation may be requested if one of the parents unreasonably denies a request for visitation, and any of the following are true:
...