1100 Lake Street, Suite 120, Oak Park, IL 60301
Oak Park | 708-848-3159
DuPage County | 630-852-9700 Mokena | 815-727-6144
Contact Our Firm
NOTE: Fields with a
*
indicate a required field.
How would you prefer to be contacted?
E-Mail
Phone
No Preference
Briefly describe your legal issue.
*
The use of the Internet or this form for communication with the firm or any individual member of the firm does not establish an attorney-client relationship. Confidential or time-sensitive information should not be sent through this form.
I have read and understand the Disclaimer and Privacy Policy.

Tips for Helping Family Members Adjust After a Remarriage in Illinois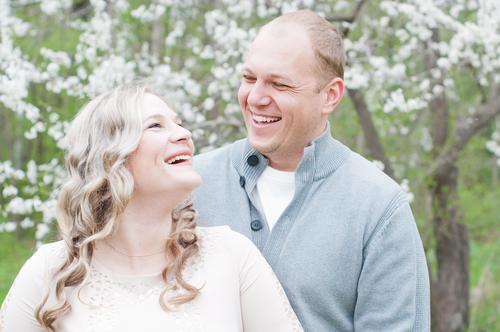 The decision to divorce does not come easily to many couples, especially after a long marriage or if children are involved. However, in many cases, divorce can be for the best if the relationship is dysfunctional or abusive. After a period of time, some people may fall in love again and wish to get remarried. This can mean a second chance at happiness for a parent, but their children may harbor negative feelings toward their new stepparent. A remarriage may also mean a new house and step-siblings, as well as changes to parenting time schedules and child support orders. Regardless of the circumstances, it is important to keep the lines of communication open between co-parents. In addition, there are some practical ways to help you and your kids adjust to the transition of a new blended family.
Blending Family Units Together
Blending two separate families can be complex for many reasons. Children often feel resentment or anger toward their new stepparent, especially if they have to move into a new house or to a new state. The following are some key points parents should keep in mind when getting remarried:
Expect change - Routines and schedules will be different, so be prepared for an adjustment period as everyone gets used to a new lifestyle. This could mean a new home, new school, and step-siblings.

Establish discipline roles - Discussing who will set rules and boundaries for the kids is a good idea, and both parents should make sure they are on the same page when it comes to the ramifications of breaking these rules or curfews.

Work as a team - You and your partner should work together to form relationships with your children and act as co-parents. Do not take sides with your children against your spouse or allow your children to disrespect them. In addition, lecturing your new partner about how to deal with your child is not helpful and can put a strain on your relationship.

Communicate with your ex-spouse - Being honest and open with your ex-spouse about any child-related issues will reduce conflict. Also, let your new spouse communicate with his or her own ex, and try to avoid inserting yourself into any disagreements between them.

Allow for a grieving period - The loss of the previous family unit can be traumatic for anyone, but kids may experience it deeper. Give your children space and time to grieve the loss of their previous family and adjust to their new situation.

Schedule date nights - Setting aside alone time for you and your spouse is important to ensure that you stay connected. Having regular family outings or vacations will also help the blended family get to know each other and adapt to their new roles.
Contact a Cook County Child Support Attorney
A divorce can seem like the end of the world at the time. However, many people find love again and choose to get remarried. This can be a wonderful way of moving on with your life, but it can also be very difficult if you have children from your first marriage. Blended families can go through a period of adjustment. At Wakenight & Associates, P.C., we have more than 95 years of combined experience in divorce and family law matters. Our dedicated Oak Park family law and divorce lawyers can assist you in modifying spousal or child support orders depending on your situation. To schedule a free consultation, call our office today at 708-480-9651.
Sources:
http://www.ilga.gov/legislation/BillStatus.asp?GA=100&DocTypeID=SB&DocNum=1197&GAID=9&SessionID=51&LegID=29222
https://www.psychologytoday.com/us/blog/healthy-connections/201204/remarried-children