1100 Lake Street, Suite 120, Oak Park, IL 60301
Oak Park | 708-848-3159
DuPage County | 630-852-9700 Mokena | 815-727-6144
Contact Our Firm
NOTE: Fields with a
*
indicate a required field.
How would you prefer to be contacted?
E-Mail
Phone
No Preference
Briefly describe your legal issue.
*
The use of the Internet or this form for communication with the firm or any individual member of the firm does not establish an attorney-client relationship. Confidential or time-sensitive information should not be sent through this form.
I have read and understand the Disclaimer and Privacy Policy.

When Is an Order of Protection Needed in an Illinois Divorce?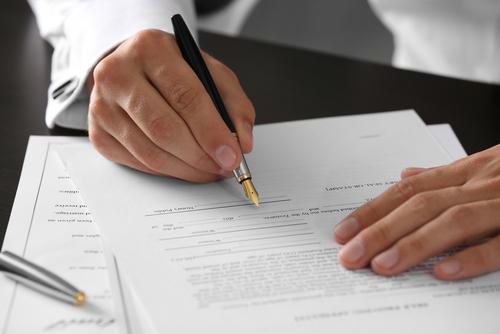 In many divorce cases, the partners may simply grow apart and decide that they no longer wish to remain married. However, other spouses choose to end their marriage because domestic violence or child abuse has taken place. When going through high-conflict divorce proceedings, it can be necessary to obtain an order of protection for a variety of reasons, especially if one party feels like he or she is in immediate danger. It is important to understand the situations that warrant an order of protection in an Illinois divorce to ensure your and your children's safety and well-being.
What Can an Emergency Order of Protection Do?
When a couple begins the divorce process in Illinois, some orders will automatically go into effect placing restrictions on the spouses. For instance, both spouses are ordered to not intimidate, harass, or injure each other or any children who are minors. An emergency order is generally used if an individual is in immediate danger, but it can also include remedies for the physical care of a minor child or the possession of personal property.
Since they are usually required immediately or in extreme situations, emergency orders of protection may be processed at any time, even when courts are closed. These types of orders do not require that notice be served to the receiving party, and they can last for 14 to 21 days.
Below are some of the issues that an emergency order of protection can address:
Prohibit Contact: A spouse who has been the victim of domestic violence during the marriage can get an emergency order or protection. This orders the abuser to stay away from the victim and his or her home and workplace, and it prohibits contact or communication with any children the couple may have had together. If either party violates the order, they may face criminal consequences.

Grant Possession of Property: An emergency protective order can also serve as a temporary ruling on significant issues such as property rights. A judge may grant the possession of the marital home to one spouse, especially if there are children involved. In cases of domestic abuse, the alleged abuser would be ordered to leave the house and find a new residence until a more permanent decision regarding property division is made by the court.
What Can a Plenary Order of Protection Do?
In some cases, additional protections may be needed. It is important to note that since emergency orders only last for a certain amount of time, a hearing will be held to determine if a plenary order of protection will be needed. A plenary order addresses issues for a longer period, and it can last up to two years. Decisions about legal custody or financial support can be addressed with a plenary order of protection, such as the following:
Child support: The court can order financial payments from one spouse to the other spouse for child-related expenses. This is usually helpful for a stay-at-home parent who relied on the other spouse's income during the marriage.

Spousal maintenance (alimony): A spouse must show documentation of his or her expenses and income if he or she is seeking temporary support. The court determines the level of support needed based on the spouse's financial needs and the other spouse's ability to pay support.

Allocation of parental responsibilities (child custody): A person can ask the court to allocate decision-making responsibility for children, or the court may require the other parent to have supervision present during their parenting time. The parent must demonstrate why this temporary relief is necessary until the divorce is finalized. This is typical in situations where there is a history of abuse to the children.
In addition, plenary orders can require one party to attend counseling or pay for medical treatment, property damage, or other expenses incurred by the other spouse due to instances of violence or abuse.
Contact a Cook County Divorce Attorney
Divorce can be a very contentious process, especially if the couple parts ways on bad terms or if there is a history of abuse in the relationship. If you are contemplating filing for divorce, it is imperative that you understand your rights as well as what legal options are immediately available to you. The skilled attorneys at Wakenight & Associates, P.C. have over 95 years of combined legal experience. Our dedicated Oak Park order of protection lawyers will make sure you and your children have the necessary legal documents in place to protect you, both physically and financially. To schedule a complimentary initial consultation, call our office today at 708-848-3159.
Sources:
http://www.ilga.gov/legislation/ilcs/fulltext.asp?DocName=075000600K214
http://www.ilga.gov/legislation/ilcs/ilcs5.asp?ActID=2086&ChapterID=59
http://ilga.gov/legislation/ilcs/documents/075000600K217.htm