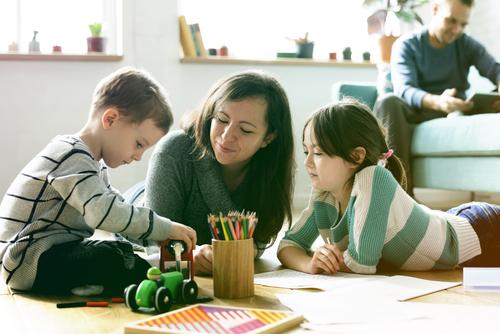 Many couples struggle with infertility and therefore turn to adoption to achieve their dream of having a family. In some cases, parents might already have biological children but choose to adopt another child as a way to expand their family, or a couple may conceive a child after they adopted one. No matter what the circumstances, there are many children who need good homes, and adoption is a wonderful way to provide them with a nurturing, safe place to grow up. Raising children is not easy, and bringing up an adopted child along with your biological children can be even more challenging.
Guidelines for Blended Families
If you are raising both adopted and biological children, you may find it difficult to meet each child's specific needs while also making them feel loved and part of the family unit. It is important for every child to have a safe, loving home. Here are some helpful hints to consider when you add to your family:
Prepare children for a new sibling: Talk to your children and tell them why you are adopting to ensure that they do not think it is because they are "not enough" or inadequate in any way. Involve them in preparing for their new sibling's arrival by having them help decorate the baby's room or create a new play area for all of them.

...