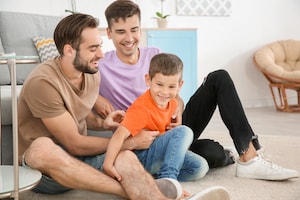 Statistics show that more and more same-sex couples are adopting. In fact, homosexual couples are four times more likely to be raising an adopted child and six times more likely to be raising foster children than their heterosexual counterparts. LGBT families are most commonly created through the adoption process, and same-sex adoption is now legal in all 50 states. If you are in a same-sex relationship and wish to adopt a child in Illinois, a family law attorney can help you navigate the legal proceedings to realize your dream of becoming a parent.
The Adoption Process
In general, the adoption process for same-sex couples is no different than it is for heterosexual couples. Under Illinois law, adoption placements (as well as foster care placements) are determined based on what is in the best interests of the child. The sexual orientation of the potential parents is not a factor in determining whether to grant consent for adoption.
...